Are there penguins in ?
WORLD MAP OF WHERE TO SEE PENGUINS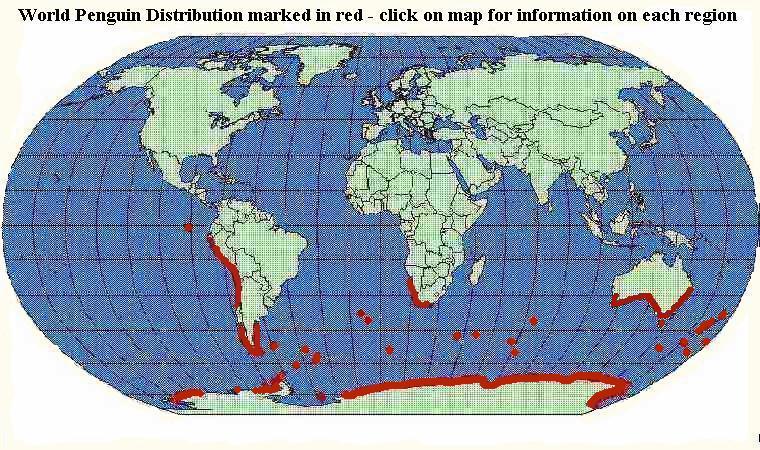 ,
Are there penguins in ??? This interactive map shows you where to find penguins. There are penguins living where the map is marked red. Where there is no red there are no penguins. Click on any red area to find more information about penguins living in that area. You can also ADOPT A PENGUIN with us. You adopt your very own penguin and even get to choose your penguin's name.
.
PENGUINS IN THE FALKLAND ISLANDS
PENGUINS IN THE USA (UNITED STATES)
PENGUINS IN THE UK (UNITED KINGDOM)
.
.

,

Web page created by
Mike Bingham, © 2022

.