Falklands penguins - Falkland Islands penguins, seabirds, seals, sealions, birds and other Falklands wildlife.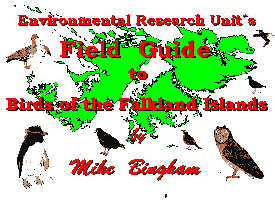 International press reports of our work to save penguins - CLICK LOGO to view article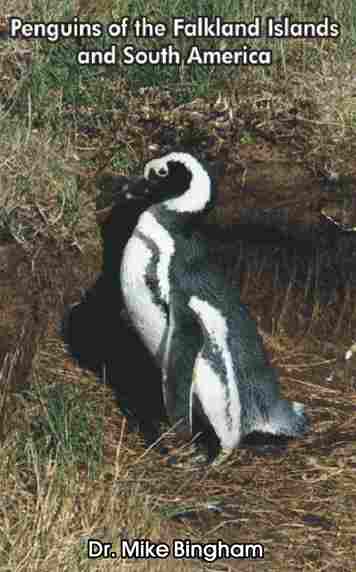 "Penguins of the Falkland Islands & South America"
by Mike Bingham
Electronic download: $3.95
Paperback: $10.95
Proceeds fund our Research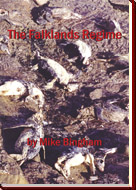 The FALKLANDS REGIME
by Mike Bingham
available online or from bookshops world-wide.
ISBN: 1420813757.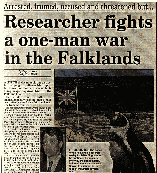 PLEASE HELP US TO SAVE PENGUINS

.
RESEARCH PUBLICATIONS
For people wishing to know more about our penguin research, you will find below a selection of recent publications. This information may be used or copied from these reports but MUST be referenced to the source article as given below.
1) Bingham, M. (2019) Tourists protect Penguins in Chile. Darwin Initiative, December 2019 22-24 (UK Government, Department for Environment, Food & Rural Affairs).
2) Bellew, L. (2019) The Chilean island where the presence of cruise passengers is helping penguins breed. The Telegraph, 1st August 2019